MCD Leads USAID Malaria Capacity Program in Mozambique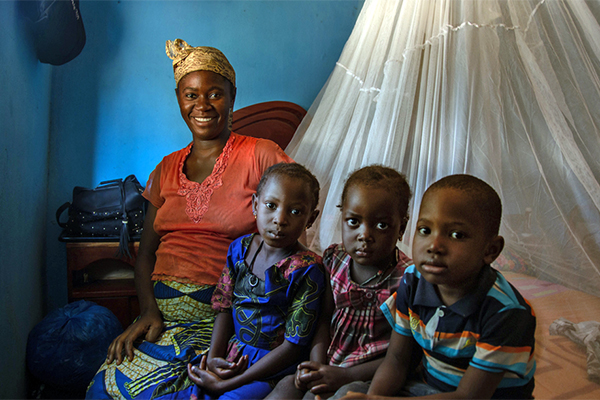 MCD Global Health (MCD) is honored to announce the U.S. Agency for International Development (USAID) has named MCD as the lead in the Malaria Capacity Strengthening (MCAPS) Program, a $29.9 million five-year cooperative agreement, as part of the U.S President's Malaria Initiative (PMI) to improve the quality of malaria services in Mozambique.
Despite the progress made toward reducing malaria deaths, with a 42% reduction from 2018 to 2021, Mozambique remains as one of six countries accounting for more than half of all global malaria cases with nearly 30% of all deaths in Mozambique being due to malaria. The rates of malaria in the provinces of Nampula, Zambézia, and Manica, the program's focus areas, are among the highest in the country.
MCD is implementing the PMI MCAPS Program with consortium partners Comité para Saúde de Moçambique, Fundação Ariel, Fundação para o Desenvolvimento da Comunidade, Family Health International 360, and Malaria Consortium. The PMI MCAPS consortium is working with the Ministry of Health (MOH)'s National Malaria Control Program (NMCP) at the national, provincial, and district levels as well as with the MOH health facilities, community health workers, health management committees, communities, and more.
"We are excited to work with the NMCP in Mozambique as well as with hundreds of MOH health facilities in the selected provinces with the goal of improving adherence to malaria service delivery protocols in the targeted areas, strengthen generation and use of malaria data, and increase capacity of the MOH and local stakeholders to plan and manage evidence-based malaria interventions at all levels of the health system," said Dr. Joséa Ratsirarson, director of MCD's International Programs.

Together, the PMI MCAPS consortium is supporting health facilities in providing higher-quality malaria health services to Mozambicans, including training, coaching, and mentoring of health workers. Also, to strengthen existing local systems critical in controlling malaria, activities are being implemented that involve updating national guidelines and policies and improving how malaria data are collected and used across districts and health facilities in the three provinces.