Healthy Lincoln County Awarded Two Grants for Farm to School, Substance Use Prevention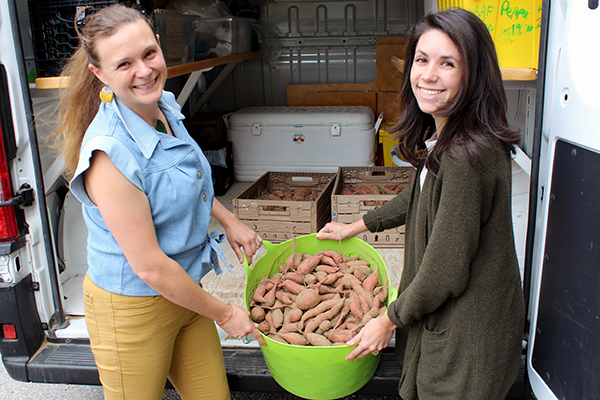 Jess Breithaupt, food security connector at HLC, and Hannan moving sweet potatoes into the HLC van to distribute to the community.
Healthy Lincoln County (HLC), a project of MCD Global Health that operates in Lincoln County, Maine, has been awarded two different grants to improve nutritious food options for local youth as well as prevent substance use prevention.
The U.S. Department of Agriculture's Food and Nutrition Service awarded HLC a grant from the Patrick Leahy Farm to School Grant Program for $100,000 over two years. This grant will support HLC in more closely integrating food systems and security work into its SNAP Education and Summer Food service programming, allowing HLC to bring local farmers and their produce into food education classes and its summer food service programming to better support Lincoln County youth.
In addition, the U.S. Department of Health and Human Services, through its Substance Abuse and Mental Health Services Administration, awarded HLC a $60,000 grant over four years as part of the Sober Truth on Preventing Underage Drinking Act (STOP Act) program, which works to prevent and reduce alcohol use among youth and young adults ages 12-20 in communities throughout the U.S. Of the 50 awards granted through the STOP Act program, only three are in Maine. HLC plans to further enhance its substance use prevention efforts through its Drug Free Communities and Maine Prevention Network funding.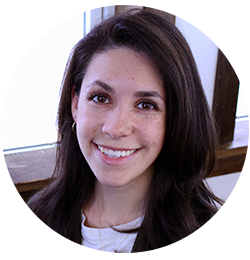 "I am absolutely thrilled to have two new grants to support the HLC team. Not only do these opportunities enhance two of our focus areas, substance use prevention and food security, but they also more closely link our partners to HLC and the work that we do for the Lincoln County community," said Larissa Hannan, director of HLC (image at left). "It is truly such a wonderful opportunity to deepen the breadth of work we set out to do each day in Lincoln County while also enhancing our local partnerships and becoming more connected to the youth and families of the Midcoast region!"
In summer 2022, HLC served more than 20,000 meals to children through the USDA's Summer Food Service Program; rescued and distributed more than 45,000 pounds of food to the community in 2022; and distributed 292 doses of Narcan to community members in fall 2022.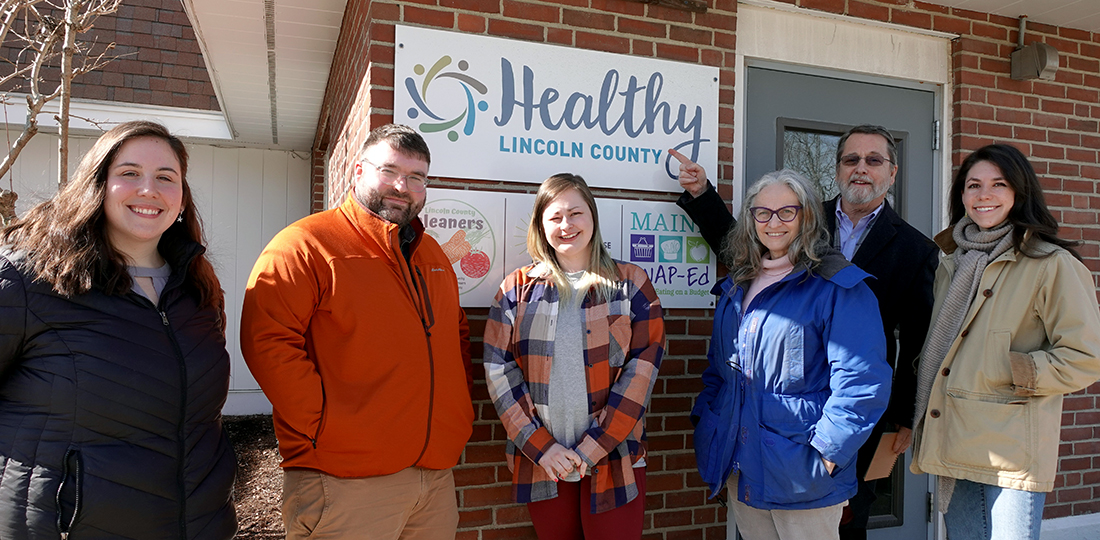 MCD and HLC team members standing outside HLC's office in Damariscotta, Maine (from left to right): Kelsey Robinson, former project director of HLC; Will Matteson, substance use prevention coordinator; Amy Bedard, project assistant; Kimberly Kabonga, MCD's director of HR; Chris Schwabe, MCD's CEO and president; and Larissa Hannan, project director of HLC.
About Healthy Lincoln County (HLC)
Healthy Lincoln County (HLC) is a community health coalition, active in the community for more than 20 years. HLC operates with support from residents, private foundations, and state and federal contracts and works with community partners to improve the health and well-being of all Lincoln County residents, implementing data-supported strategies including substance use prevention, food security, and nutrition education, particularly for our most vulnerable populations. The team uses data and community input to identify disparities, seeking health equity for all.
Since 2013, HLC has been a project under MCD Global Health, an international public health nonprofit and public health institute with headquarters in Hallowell, Maine. MCD works to improve the health and well-being of people around the world through enduring, high-quality, cost-effective, and universally accessible public health solutions.