Celebrating Women at MCD: Meet Lucy Castro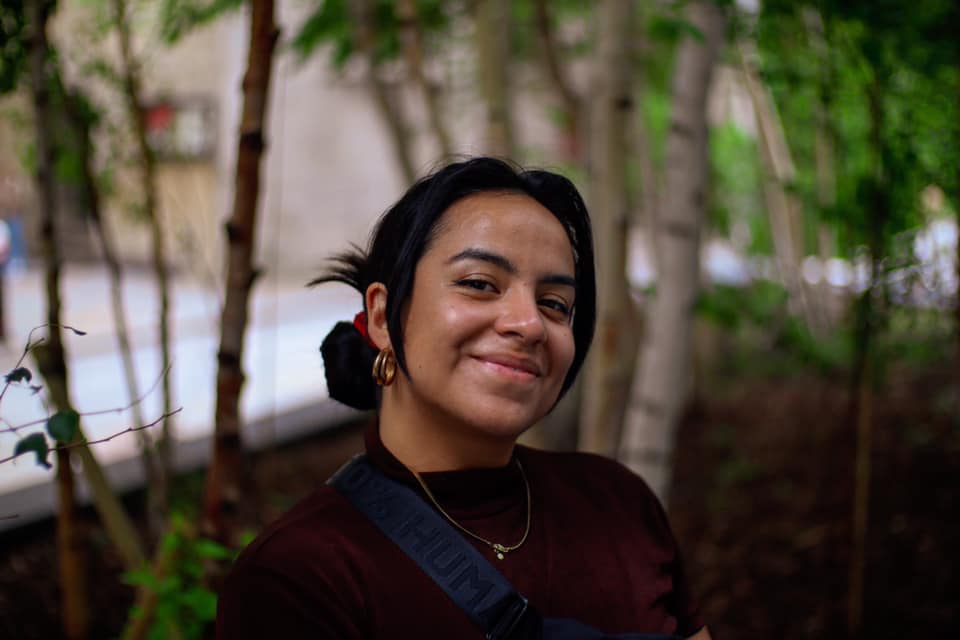 MCD is celebrating Women's History Month and the International Day of Women this month by highlighting women who work at MCD across different projects, countries, and divisions.
Meet Lucy Castro, an International Division program assistant, who started in the fall of 2020 and provides administrative support to projects in Equatorial Guinea.
Below, she describes what the International Day of Women means to her, her journey to MCD, and how MCD has supported her in her career path:
How has working at MCD helped you in your career?
As a political science major in college, working in public health has pushed me out of my comfort zone. It was especially interesting to work closely with COVID-19 as COVID-19 was happening, having to adapt every step of the way. I'm so grateful for the opportunity to learn new things every day with a supportive and knowledgeable team.
What would you tell your younger self?
"Pivot!" —Ross Geller.
Even if things don't work out the way you thought they would, it doesn't mean that they won't work out the way they should.
Who do you look up to?
My parents, especially my mom. I definitely got my fighting spirit from her. She is my biggest cheerleader!
Describe any barriers you overcame throughout your life and describe your career path and how you came to be at MCD.
After being evacuated from Peace Corps a year before I had signed up for, I had zero thoughts for the next steps. When I finally got over the shock and sadness of not being able to return to my community in Guatemala, I started applying to any/all jobs. When I first started out as a temp, I imagined the post would only last a couple of months, but I was thrilled to learn about different cultures and use my Spanish language skills in a new capacity.
What advice did you receive early on in your career that you found most helpful?
Don't be afraid to reach out and ask for help. There is truly no such thing as a dumb question, and, if there is, I've already used them all up. Even though I have been fully remote from the start of my career with MCDI, I've always felt like everyone is here to help, and I really appreciate that.
Describe any accomplishments that you are most proud of.
Learning new software to help with e-learning modules. Learning a completely new skill is daunting, but I had a lot of help from my team and MCD Public Health, and we made it through!
What does International Women's Day/Women's History Month mean to you? Describe how you feel about this year's theme of Break the Bias along with what you think can be done to accomplish this?
This year's IWD campaign theme is great because it is acknowledging that everyone has biases and that acknowledgement is the first step in changing the way we think and act in our day-to-day lives.
For me, I always like to remember that everyone's thoughts/actions are a culmination of their individual life experiences, so it's hard to judge other people when I have trouble understanding myself fully. We can all learn so much from one another.